Welcome to the
Official Death Stranding Wiki
Death Stranding Wiki
is a collaborative project to create the most definitive, accurate, and accessible resource for
Death Stranding
information.
753 articles, 947 images & media, and 12,505 edits since June 13, 2016
About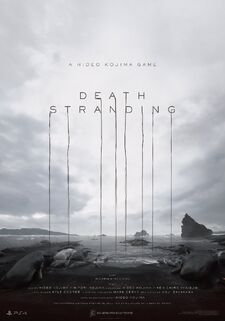 Death Stranding is a video game developed by Kojima Productions, and published by Sony Interactive Entertainment for the PlayStation 4 and 505 Games for Microsoft Windows. It is directed by Hideo Kojima – the first game he and his reformed studio have worked on since the disbandment of Kojima Productions as a Konami subsidiary in July 2015. The game was officially announced during Sony's E3 2016 press conference. It was released on November 8, 2019 for PlayStation 4 and on July 14, 2020 for Microsoft Windows. In July 2021, it was announced that Death Stranding Director's Cut would be coming for the PlayStation 5, which was released on September 24.
Featured image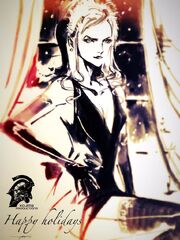 Kojima Productions released artwork of an unidentified blonde woman by Yoji Shinkawa in December 2015, created in celebration of the holiday season.
Did you know...
... that thus far, several principles of physics have been hinted towards in Death Stranding, including general relativity and quantum mechanics?
... that, when asked if Norman Reedus was completely naked while filming the E3 2016 reveal trailer, Hideo Kojima replied, "No, he was wearing underwear, unfortunately"?